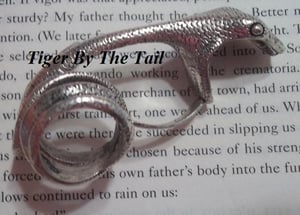 $

17.99 - On Sale
Take a bit out of crime with this beautiful full finger piece. The tail wraps around either your index finger or ring finger. Which ever you choose, the snake will bite the opposite finger :-) The color is Silver/antique silver and comes in sizes: 6, 7, 8.
This ring is very comfortable.
Free shipping WORLDWIDE.
Paypal only~
Contact me directly at: contactTBTT@gmail.com with any questions.